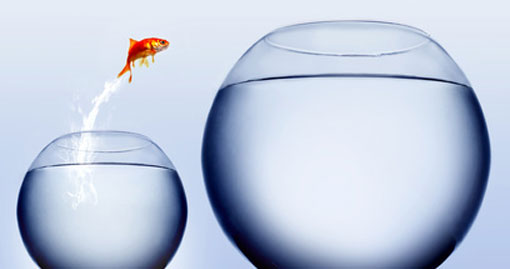 Some things are expected. A person who pays for coaching expects to be coached. A person who pays for someone to mow their lawn expects their lawn to be mowed efficiently. Those are expectations.
When the coach in that session decides to give a free book to you, that's better than expected. In order to be effective, having an extra surprise will help you out a lot. This is the concept of over delivering which is important for your business.
The problem for most people is that they give everything away. We knew everything there was to know about the iPhone 5 before it was sold. We knew the price before we paid. Those are expectations, but these people aren't over delivering.
They're just delivering. The iPhone 5 is an incredible iPhone (as they all are), but people are quick to say that the only difference is a bigger screen which we all knew about. Maybe a surprise could be more space on the phone, applications getting installed as soon as you press the install button with no hassle.
Apple will continue to succeed for a long time because they create quality products. For most products, it is very difficult to have a surprise. For Apple, the media revolving around the iPhone 5 could have been the reason there weren't any special surprises.
The advantage of being an entrepreneur with your own business is that you can easily have surprises. If you coach someone and receive $50, surprise the person you coached by giving them one of your free books (or something like that). You still get a profit, that person is happy because you gave them a surprise (over delivering), and in this case, the person would read your book. They're even more likely to remember who you are.
The surprises and extras you hand out will only result in one giant surprise waiting to be given out to you. Free is better, but only for the consumer. If you can give someone a product for free while making a profit (similar to the coaching session), that is your gold mine. Exceed expectation!