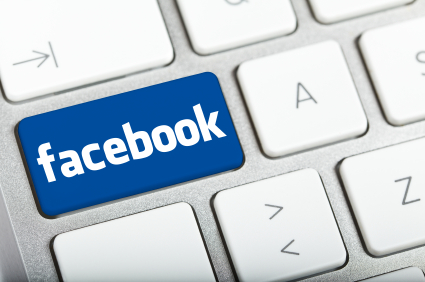 The two components that decide how many likes and engagement your Facebook Page gets is the way it looks and the content you post on that Facebook Page. However, many people are not optimizing these two components well enough in order to see better results. The better you implement these two components, the more likely you are to be successful on Facebook. In order to make your Facebook Page better, follow these 10 tips.
Facebook prefers that you use 180×180 pictures but then converts your picture to 160×160. That means the avatar picture you choose for Facebook needs to look good even if it is 160×160. Make sure your entire company's logo or the picture of you shows up on the entire avatar. If part of your company's logo or your headshot gets cut out of the picture, then you need to fix that. There's nothing worse than having a sloppy appearance prevent you from getting more engagement on Facebook.
Make sure your background picture further emphasizes what your Facebook Page is about. A picture of your company's logo or a headshot does not necessarily tell people what your Facebook Page is about. If you put a headshot of yourself on your Facebook Page, then your background picture needs to show people what your posts are all about. If you only write Facebook posts about Facebook marketing, you can have a picture on the background related to Facebook marketing. If you write Facebook posts about motivational quotes, you can have a background picture of the sun rising with your favorite quote in the same picture. No matter what you post about on Facebook, your background picture needs to give everyone a good idea about what you post. As a side note, the ideal dimensions of your Facebook Page's background image are 851 pixel width by 315 pixel height.
Make sure your Facebook posts are only 80 characters. The longer your Facebook post is, the less likely someone is to read the entire post. If you want to get more likes and engagement on Facebook, you need to create short and sweet posts that are easy to read and have a clear message.
Include pictures in your Facebook posts. Facebook posts with pictures get more engagement than the Facebook posts without pictures. Although pictures are optional for Facebook posts, you should make it a point to have at least one picture in a Facebook post.
Experiment with your posts. When you first start to see more engagement and likes coming in every day, it is important to identify what kind of content your fans like the most. There are a variety of factors that decide how much engagement your Facebook posts get such as the character count, topic of choice, way you worded what you said, the color of the picture, and other factors as well. You will be able to identify which factors work for you by posting a lot of content and seeing which Facebook posts get the most attention.
Have an effective short bio. People get to see your short bio directly under your picture. They don't have to click an About Me Page on the menu like you have to do with a blog. Instead, it's right there. Your short bio can give people an idea of who you are and what you do. Since a short bio does not take a lot of time to read, most people will read your short bio before reading any of your posts.
Post videos on Facebook. Videos grab our attention differently from the way a typical post grabs our attention. Posting videos will keep someone on your Facebook Page for a longer period of time. That's long enough for someone to like that Facebook post, leave a comment, possibly share it with their friends, and repeat the process for some of your other Facebook posts as well.
Get more likes for your Facebook Page.

These are a bunch of ways that you can get more likes on your Facebook Page

. Getting these likes makes your Facebook Page look more popular. Whether it is actually very popular or not, potential fans will see your Facebook Page and believe that it is very popular. These people will then engage with your posts and like your page because they see that so many other people have done the same.
Post every day. New visitors are more likely to like your Facebook Page if you post every day. Posting every day shows that your Facebook Page is active, and if visitors like what you have posted in the past, then they know they need to like your Page in order to get your future posts in their news feed. The average dormant Facebook Page does not get as many likes as the average active Facebook Page. Facebook also does a really good job at telling people when they have not posted on their Facebook Pages in a while. If you ever get that kind of email, you need to stop what you are doing and immediately post something on Facebook and then schedule posts for the days to come.
Time your posts based on what your audience is on Facebook. In order to get the best engagement from your Facebook posts, you need to send these posts out when most of your audience is on Facebook. Facebook provides analytics that contain the number of people who visit your Facebook Page for every hour of every day of every week. That is a powerful statistic that Facebook gives you for free. If it's free, it doesn't hurt, and in this case, the statistics can be the difference between your Facebook post getting 25 likes or 50 likes.
By constantly improving your Facebook Page, you will continue to see better results over time. Your engagement will go up, more people will hear about you, and by implementing circular viralocity, your blog and all of your social networks will be able to go viral. Having an effective Facebook Page is just one piece of the puzzle.
What are your thoughts on the list? Do you have any additional tips? Please share your thoughts and advice about improving your Facebook Page below.