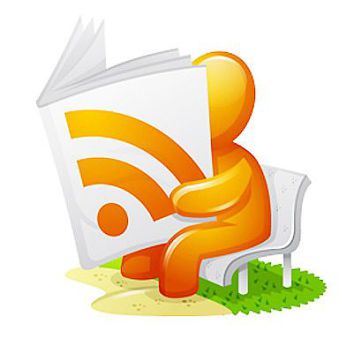 One of the most important ways to build your presence as a blogger is by getting more subscribers. Although a majority of bloggers want more subscribers, getting those subscribers is very difficult for a newbie blogger. Most of the subscribers newbie bloggers get are their friends. While it is a great start, it is important for bloggers to extend their fan base beyond their communities. In order to do that, you need to optimize your blog so you get more subscribers. These are 4 powerful ways to get more blog subscribers.
You must offer an enticing free prize. Your enticing free prize gives people a reason to enter their email address. In order to convince more people to enter their email addresses, your free prize needs to be spectacular. Your free prize can't be just another blog post. Instead, your free prize needs to be more than that. It should be at least a 20 page report, a 20 minute video, or something along those lines. My free prize is a 20 minute How To Master Pinterest Video Tutorial and a 80% coupon for my Twitter Domination training course.
Write quality content that makes people come back to your blog. Most people visit your blog numerous times before they finally decide to enter their name and email address. In most cases, I visit blogs for several weeks before I decide to enter my email address to receive their updates. The reason I came back to these particular blogs was because of the amazing content on those blogs. After visiting those blogs numerous times, I finally decided to enter my email address.
Make your subscription box noticeable. Although there are many methods to get more subscribers, the only real way to get more subscribers is by making your subscription box noticeable. If your visitors have to navigate across your blog to find the subscription box, then they won't bother looking. Instead, these people will visit your blog every week without entering their email address. The easiest way to have a noticeable subscription box is by putting it at the top of your blog's sidebar. Another way to make your subscription box more noticeable is by having a small pop-up appear at the right corner of your screen when someone is halfway done with reading one of your blog posts. The Buffer Blog does a brilliant job at this, and this strategy has allowed The Buffer Blog to get over 20,000 subscribers.
Build your presence on multiple social networks. Your social networks are public proof of how popular you are. If you have thousands of followers on multiple social networks, people will learn that you are popular. Some people only subscribe to popular blogs. By building your presence on social networks, you will become more popular and entice the targeted users who only subscribe to the best of the best. By growing your presence on social networks, your blog will also get more visitors, and in particular, returning visitors. Getting more traffic from your social networks is another way to get more blog subscribers. The people who decided to click the follow button will be more likely to enter their email addresses and subscribe to your blog.
Those are the four powerful ways to get more blog subscribers. Implementing these tactics will not result in a dramatic increase within a few days, but by implementing these tactics for several months, you will eventually see a dramatic increase in the number of your subscribers later on. What are your thoughts on the list? Do you have any additional tips on getting more blog subscribers? Please share your thoughts and advice below.