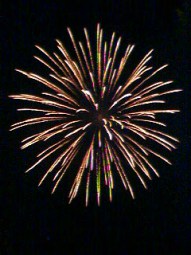 The 4th of July does a really good job at connecting Americans together. Friends get their friends together, watch fireworks go into the night sky, and talk about America. They talk about where the nation is going as well as what it took to get independence. They also talk about other things that occur in their daily lives and have long conversations with the people who are important to them. Some also have a big feast of potatoes, chicken, hot dogs, and hamburgers.
The 4th of July brings Americans together with the people they care about. The reason this happens is that the 4th of a July is something that Americans celebrate in unison. The celebration reminds us of our values and allows us to strengthen our connections with one another.
Why not make a celebration of your own that connects your tribe together? The 4th of July brings Americans together because they celebrate their own independence. What kind of celebration can you come up with to bring the people in your tribe together? Maybe a free giveaway of your book that is awarded to the 10 person who asks you good questions related to your book's content. Maybe your celebration can be a teleseminar that your tribe knows about (and causes it to spread) where you offer your expertise.
The 4th of July is one celebration that connects people together. Christmas, Memorial Day, New Year's Day, and Easter are other celebrations that connect people together. Coming up with a celebration of your own that only matters to your tribe. Some people can't stand the Indy 500 while others are sitting on the couch watching every minute of it. Your celebration won't please everyone. It will only please your tribe, but pleasing your tribe is what encourages communication and new members.