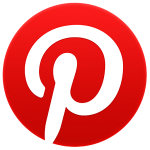 There are millions of people on Pinterest, one of the fastest growing websites on the entire web. Pinterest's growth has led to some people growing powerful presences and audiences of over 1 million people. These same people do not have nearly as many followers on the other social networks. Some of the people with over 1 million Pinterest followers have less than 1,000 Twitter followers. Does Pinterest randomly pick names in a hat and promote those people? Not quite. These people are using Pinterest differently in a way that gets Pinterest's attention. Then, Pinterest promotes that person's board to a large audience. Most of these people implement seven common methods which I am dubbing the 7 Advanced Pinterest Tips.
Have multiple boards with over 100 pins. The more pins you have, the more content your followers are able to browse through. It is important to remember that some people are addicted to Pinterest. What was meant to be a 10 minute visit turns into being trapped on the site for three hours. If you have a board with over 100 pins, chances are some of your followers will go through that entire board.
Focus most of your time on one board. The board that you focus most of your time on should eventually make its way to having thousands of pins. The Pinterest Power users have many boards with over 100 pins, but the boards they focus most of their time on have over 1,000 pins. Some of these boards even have over 10,000 pins.
Pin every day. Pinning every day will allow you to be consistent. Whether you are sending out 5 pins every day or 100 pins every day, you are consistently pinning every day. When you are able to pin every day for months at a time, more people will notice, share your content, and allow you to grow.
Create group boards and be a part of them. Many of the people with over 1 million followers on Pinterest either have their own group boards or are a part of someone else's group board. Group boards with over 100 contributors ensure that those boards are getting updated whether you are logged into Pinterest or not.
Pin about a wide variety of topics. Pin about great vacation getaways, sports legends, and other things as well. The more variety you have, the more followers you are going to get because you satisfy the desires of multiple audiences.
Focus on one niche. You can create boards on a wide variety of topics, but it is important that 80% of your pins are all based on one niche. That way, your Pinterest followers know exactly what kind of content you provide on Pinterest and which niche you fall in.
Have a story behind all of your pins. If you have a story behind all of your pins, your audience will be eager for you to come out with other pins so they learn about another story behind another pin. If the stories behind your pins are powerful, then more people will spread your content across Pinterest.
These are the seven advanced Pinterest tips that the pros use. Implementing these tips may allow you to become the next person with over 1 million Pinterest followers. What are your thoughts on the list? Do you have any additional tips? Please share your thoughts and advice below.