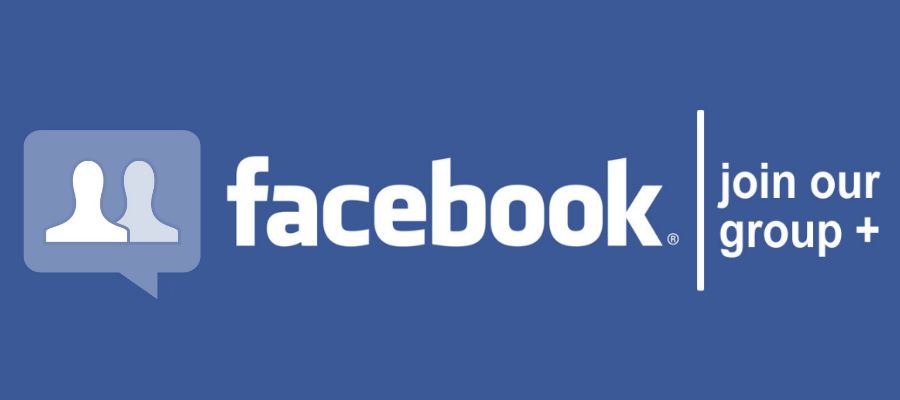 Facebook advertising is one of the best forms of advertising ever available to business owners. It's no wonder that most business owners think about growing on Facebook as nothing more than optimizing Facebook ads.
Yes, ads are powerful, but they are not the only viable way to grow your business on Facebook.
Enter Facebook Groups, a very old but seriously underrated feature on Facebook. In a group, you can interact with people who share specific interests. Get in the right groups, and great things happen.
But before we can approach using Facebook Groups to grow our businesses, we need to plan our approach.
Set Goals
The first step to approaching Facebook Groups is to set goals. What do you wish to gain from your experience? How do you wish to help others?
Getting clear on what you want will allow you to spot more groups that would be a good fit. I want to join groups that help me land guests for my podcast, get on more podcasts, and land speaking gigs.
I don't just join any random Facebook Group. I join groups that help me achieve at least one of those three key objectives.
You need to set your goals before you consider joining a Facebook Group. Action without clear goals leads to misdirection and untapped potential.
Find The Right Groups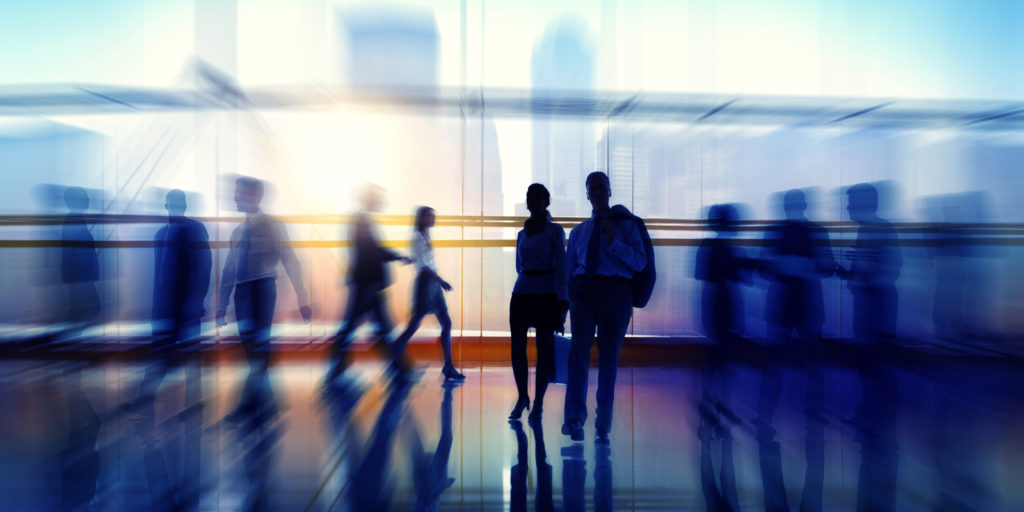 Once you set clear goals, the next step is to find the right groups. Search for groups on Facebook and look for active groups in your desired area.
Let's say you want to become a better blogger. In that case, you'd look for blogger groups on Facebook and join them. However, you don't want to join the inactive groups.
Facebook makes it very easy to determine the level of activity within each group. You'll ideally want to join groups where new posts get published every day. Daily posts indicates an active group.
Participate
Once you find the right group, it's time to participate. While lurking around in some groups will help you achieve your goals, putting yourself out there is more powerful…100% of the time.
You can ask your own questions and answer other people's questions. You can get immediate feedback on what you should and shouldn't do. You can test out your ideas to a small group to determine which ideas would work well with your targeted audience.
Make it a goal to post at least once per day in any of the groups that you are in. Chances are you use Facebook every day. Make some of that time productive.
Create Your Own Group
Joining other Facebook groups and participating in them will give you a better feel for the process. When you're ready, you should start your own Facebook Group.
Facebook Groups are one of the most underrated features available to Facebook. While their ads work really well, you can optimize a group to work just as well if not better than Facebook ads.
It's difficult in the beginning to grow the group. But once you show some effort on your side, Facebook will use its leverage to promote your group to more people.
Promote your Facebook Group to any of your existing audiences. Tweet about it, tell your Instagram followers, email your list about it, and promote it through any other means. Getting friends to help spread the word is another important promotional tactic.
They know people you don't, and growing your Facebook Group through virtually any means will put you on Facebook's radar in a positive way.
Managing Your Group
Success is not final and failure is not fatal. To rise above failure, you must change your input so you get different outputs.
To preserve a successful Facebook Group, you need to manage it well. Managing the group means the following:
#1: Ensure Members Follow The Rules
Every Facebook Group has a set of rules. These rules are designed to provide a better experience and dissuade spammers from joining the group.
If someone does break the rules, you must take swift action. If someone promotes their Facebook Group in your group, and that's against the rules, you need to delete that post within 24 hours and issue a stern warning to that person. If you clearly stated this was a rule, you can issue the ban right then and there.
#2: Engage With Members In The Group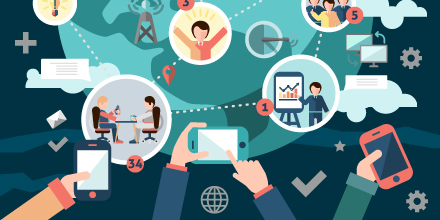 There's more to managing your Facebook Group than policing your members. Members enjoy it when the group owner takes some time to engage with their posts.
If your members are actively posting, reward this behavior by jumping into the conversation. Whether it's something as easy as a like or slightly more detailed as a comment, your members will feel appreciated if you initiate this level of engagement.
#3: Post In The Group
You constantly set the example for all members in your group. If you don't post often, your members won't post often. In the beginning, you need to post once per day to make other members realize they can do the same.
Turn some of your posts into questions. Ask for a tactic or recommendation. Get more members more comfortable with contributing more activity in the group.
If you stick with it long enough, this high level of activity will soon generate itself. Remember that you set the culture within the group. If you become inconsistent before the group takes off, you'll rarely see another member post in the group.
#4: Encourage People To Post
Each of your posts is designed to get more people to post in the group. People will fill in the gaps if they see a benefit.
In other words, why would someone want to post in your group in the first place?
I joined the Podcast Movement Facebook Group to learn more about podcasting, find guests, and land more interviews. When I asked my first question, past members were quick to respond with very useful information.
Their responses cut my episode storage costs in half. Now I post something into the group every week.
Providing more benefits like those will encourage more interaction within the group. Even if you're the only person answering questions in the beginning, you'll encourage more people to post questions and share their answers.
In Conclusion
Facebook Groups are one of the most underrated features on social media at large. Utilizing them will take time, but once you generate the initial momentum, Facebook will start generating more momentum.
As long as you continue to drive engagement within the group, Facebook's momentum will seem to continue forever.
What are your thoughts on leveraging Facebook Groups? Do you have any tactics for us? Do you have a question for me? Sound off in the comments section below.