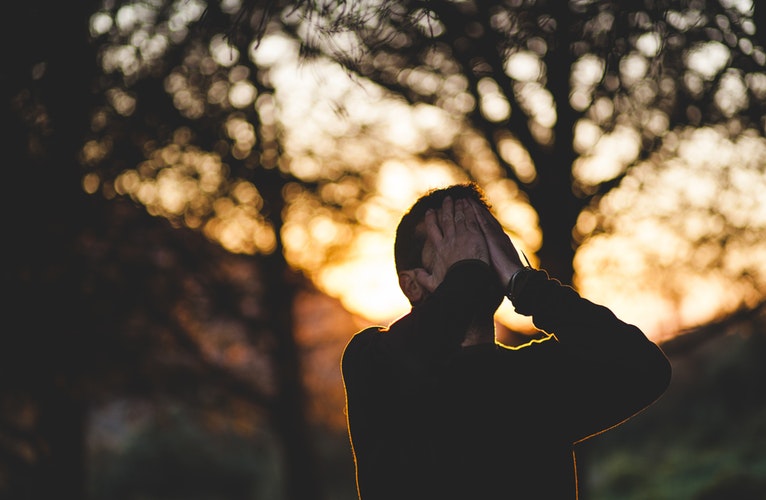 If you own a content brand, no matter how big or small, you have a lot of responsibilities. You have to create content, ensure it's all scheduled to go out when it should, promote that content, and figure out how to make money. It seems simple when described in those terms, but a microscopic view of any of those components can cause many content creators to get stressed by all of the work.
Doing great work isn't the problem. The problem is doing everything that needs to get done and making sure everything runs smoothly for your audience. As you expand, it becomes more difficult to manage everything and pursue new opportunities.
I found myself in this situation as I contemplated uploading daily videos to YouTube. This is something I will do in the near future, but then I thought about everything else I'm doing.
I'm interviewing epic guests for Breakthrough Success and writing these blog posts. I also have to build relationships, grow my email list, engage with my email list, and a bunch of other things.
It's a lot…and it's possible to get stressed out by all of this.
But stress isn't the answer. Stress usually emerges when we don't fully know what to do or what is happening around us. If you feel stressed about your content brand or want to avoid stress, follow these tips.
List Everything You Do For Your Content Brand
Most stress arises when we know we have to do a bunch of things but don't know what those things are. By listing everything you do for your content brand, you get a clear layout that prevents you from stressing about the unknown.
Create Systems & Habits
Once you list everything for your content brand, you can start pursuing some of those tasks. As you put in the work, think of how this can be easier and less time consuming. For my podcast episodes, I created a structure where I don't need to spend as much time prepping. I'm at the point where I just write a guest's intro and three new questions other than the questions I ask everyone.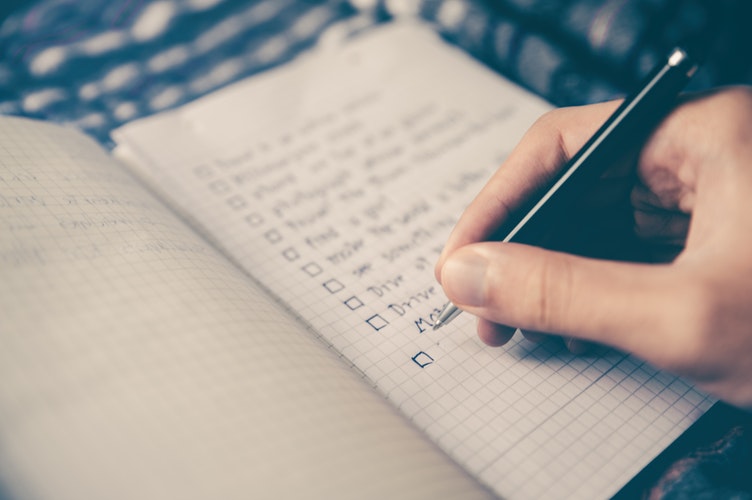 For a blog post, I know to create an outline before I start writing the blog post. For videos, I'll pick one day of the week to create at least 7 new videos. That's one of the habits that helps me do all of the necessary work for my content brand. With all of the videos recorded in one day, I can do other things for the other six days of the week.
You need to create systems & habits that allow you to move from task to task as quickly as possible. The more you can get done, and the better you track what you're doing, the less stressed you will feel.
Delegate
No matter how productive you are, you can't do everything by yourself. I have delegated several tasks across my content brand and only plan on adding to that number. Without my assistants, Breakthrough Success would have never launched. I don't write the show notes or edit the episodes. I simply find guests, conduct the interviews, and schedule the episodes.
Everything else for the podcast is done by my team.
I recently opened the doors to guest bloggers and am on the path to delegating some of the pieces I write. That way, even though I'm not spending as much time creating content for my blog, you'll still get a lot of content from me.
Delegation is hard in the beginning because you'll feel like you can and should do everything by yourself. Just modify your work ethic and change your hours, and you'll get everything done.
However, you'll miss out on a ton of great opportunities because your time will be limited. If I were to ask all of the millionaire content creators if they have teams behind their work, I'm sure 99% of them would say yes.
If you want to find the best assistants at the lowest cost, I strongly recommend onlinejobs.ph. I have found a lot of great assistants using this resource.
For content creation you can't delegate (i.e. hosting your podcast or doing face videos), you can still delegate some of the parts. You can delegate editing, scheduling, distribution, and more.
Creating the systems and habits will help you get the same things done more effectively and in a shorter period of time. Delegating allows you to remove those tasks from your life so you can pursue your priorities.
Schedule Your Tasks On Your Calendar
Even when you've identified what you need to do, created systems & habits, and have assistants helping you, stress can still emerge.
This type of stress usually comes because you know exactly what you need to do, but you don't know when you're going to start each task.
If you face this type of stress, the quick remedy is to schedule your day the night before. Each night, I identify the tasks I must accomplish the following day and organize them on iCalendar. Here's an example of one of my schedules.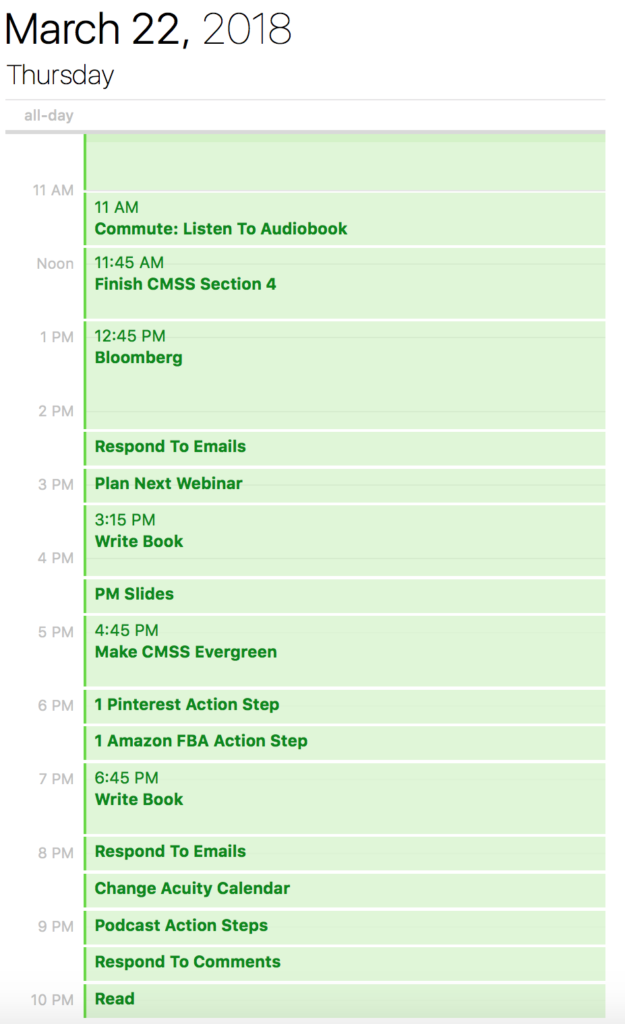 Scheduling your day in advance will give you clarity on what you need to do and when. With that level of insight, putting in the work for your content brand won't be so stressful.
In Conclusion
I find great joy in providing you with valuable content through my blog, podcast, and YouTube channel. The challenge for me, just like any content creator, is to create all of this content and properly distribute it so more people see it.
That challenge is worth pursuing for the growth of your content brand and the people who have come to value your content and respect you and your content brand.
What were your thoughts on these tips? Do you have any questions for me? Sound off in the comments section below.