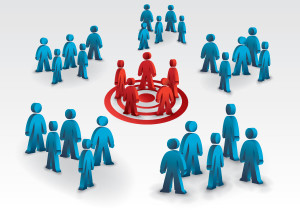 Twitter can dramatically transform your business, but only if you have the right audience. Some people have over 100,000 targeted followers, and that is a good audience to have. On the contrary, other people have 100,000 fake followers, and that's a bad audience to have. There are also people who have 100,000 followers that are not fake but not targeted either. In order to see Twitter have the biggest effect on your business, you need to grow a targeted following.
Although many people know that the answer is to grow a targeted following, few people know how to make it happen. Growing a targeted following is not challenging at all. In fact, it is a very easy process. It is an easy process that has allowed me to gain over 600 targeted followers every day.
The only two tools you need are ManageFlitter and Tweepi. I use ManageFlitter to unfollow people who are not following me back so my ratio does not go out of control. I use Tweepi to follow targeted followers who are likely to follow me back.
In order to get the best results from Tweepi, you need to be following someone else's followers. In addition, the person you do this for must be someone in your niche with over 100,000 followers and is also following over 100,000 people. If you want to get an idea of how many followers you will gain from following this person's followers, look at their statistics on TwitterCounter. If you continue following this person's followers several months straight, you will gain a similar number of followers every day.
For a long time, I followed the followers of a highly regarded social media expert. This expert has over 200,000 followers on Twitter and follows over 150,000 people. I decided to follow that person's followers, and the amount of followers I gained every day almost matched this person's daily gains. If this person gained 150 followers on one day, I would gain 140-160 followers on the same day.
However, I wanted to dramatically grow my social media presence. I didn't just want to be another social media expert with tens of thousands of followers. I wanted to be a social media expert with over 100,000 followers (based on calculations I'll be there next month). I decided to follow someone else's followers. I chose to follow Sean Gardner's followers. Sean has been the #1 Social Media Power User on the Forbes Top 50 list for multiple years. He also happens to gain anywhere from 400 to 1,200 followers every day. By digging around, I learned that he uses the paid version of JustUnfollow to find targeted users and follow them.
Instead of paying and getting targeted followers the hard way, I decided to follow all of the people that Sean followed. The result has been phenomenal. Now I am gaining 600 followers every day. My goal is to keep on following his followers without taking a day off from doing this for 3 straight months. Right when I saw my daily follower growth about to pass 700, something would come up, I would not be able to use Tweepi for multiple days, and then I would have to start from scratch (back down to gaining 200 followers every day, and then it shoots up to 500 the day after).
That's the secret to build a targeted following. This is all it takes. All you need to do now is implement it.