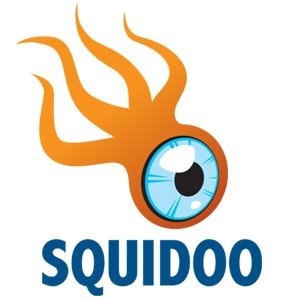 The internet changed a lot in 2013. Many popular websites that were getting numerous visitors were getting the slap from Google. One of those websites was Squidoo where I have over 150 lenses (micro blogs).
Ever since Squidoo got the slap, and the slap really hurt, they have been making big changes. Many of these changes turned me off as a user. I only created a few lenses in 2013 because that's when all of the crazy changes started to happen.
Then came 2014 when Squidoo decided to have all Giant Squids reapply to the program. Giant Squids are the people on Squidoo with over 25 quality lenses that members of Squidoo HQ have looked at and approved. Getting there is a big accomplishment, and I did not want it to be taken away from me. As a result, I reapplied and as a result created 3 new Squidoo lenses. I used a format that makes the new Squidoo lenses similar to a blog post. These were the three lenses that I created:
How To Get A Targeted Following On Twitter
How To Lower Your Blog's Bounce Rate
How To Find The Best Guest Blog For You
I would have never created those three lenses if my Giant Squid status was on the line. After creating those three lenses, I was able to see once again how easy and fun it is to use Squidoo. I may schedule some tweets with my Squidoo lenses in the future as well.
I highly doubt I was the only Giant Squid who reapplied. There must be thousands of Giant Squids on Squidoo. If 2,500 Giant Squid lensmasters created 3 lenses each, that would be an additional 7,500 lenses on Squidoo. If those lenses all get 1 visitor every day, that's an extra 7,500 visitors every day. In addition, some lensmasters such as myself will be more encouraged to create lenses and share them with everyone.
I will be writing more Squidoo lenses like the three above and sharing them on my blog and on my social networks. This change was a really good one. Squidoo did get the slap, but it is on the rise.
Create an account here. It's fun and easy. I promise.