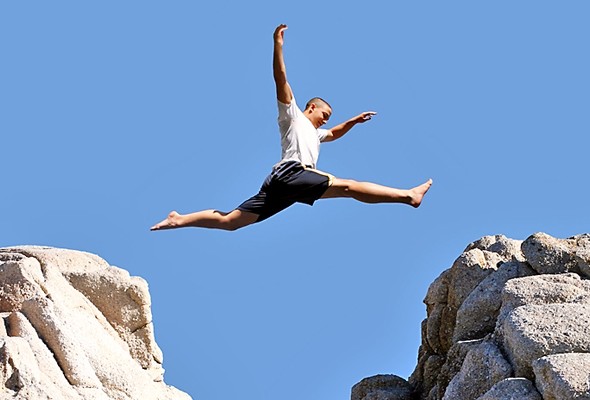 Going from middle school to high school is a forced leap. It's mandatory, and you have no choice. The legal age to stop attending classes in the U.S. is 16 years although I don't recommend stopping.
There aren't many forced leaps. School is one of the few things I can think of where you have absolutely no choice. You have to take the leap.
There are few forced leaps, but you will know what they are when you encounter them. However, these forced leaps must make you more willing to take your own leaps. Practicing for a team is a forced leap. On your off days, are you going to take the leap?
Forced leaps don't happen a lot. Voluntary leaps happen many times for some people and few times for other people. The more leaps you take, the more you will learn. If you took the leap wrong, you'll learn from your mistake. Then, you'll be able to eventually take that leap successfully.
You have to be willing to take risks in order to move forward in the business world. If it scares you, it's worth taking the leap.