This is a guest contribution from Stacey Marone
If you still haven't made email marketing a priority for your small business, you should definitely do that as soon as possible. When your email list grows, your potential for sales also grows. You get a chance to attract loyal users to your website, and they get special offers they can't resist. It's a win-win situation.
Some content marketers will tell you that email marketing is outdated. That couldn't be further from the truth. Take your own email as an example. Do you subscribe to lists from the websites you often visit? Do you like getting special offers from your favorite online bookstore? Of course you do!
Through perfectly-designed and written email messages, you make a quick and easy offer. Moreover, you get a chance to improve the traffic at your website. All you need to do is plan and execute a great email marketing campaign and work on the design and content of the website. If you get those points right, you'll get more traffic and an improve conversion rate.
Coursera, for example, found a great way to attract its users to improve their activity at the website. They constantly get suggestions of courses they would like. The emails are personalized in accordance to their activity and preferences. Someone who likes history and shows such an activity at the website won't get irrelevant suggestions for psychology courses. The creators of this email marketing campaign also send updates about the progress of the platform and remind the users they can access their courses from anywhere. This is an example of a good email marketing campaign, which provides a lot of value to the users.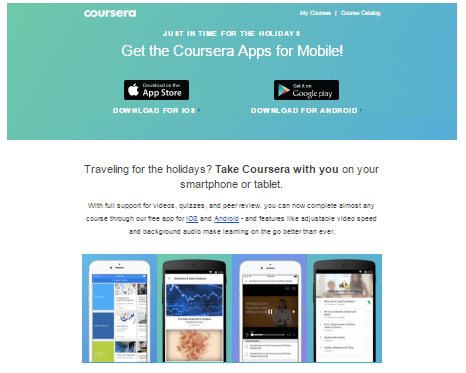 The question is: how do you get there? How do you plan and design the perfect email marketing campaign? The following 10 tools will help you with that.
#1: Constant Contact
This is one of the fastest growing services for email marketing. It is very user-friendly, so it's the perfect choice for those who are making their first steps with email promotions. The mailing lists are very easy to manage.
The strength is the great choice of templates that are very easy to customize with drag-and-drop actions. You don't need advanced design skills to use and customize a template in a way that would look appealing to your potential customers. Through Constant Contact, you can send personalized welcome, anniversary, and birthday messages that will make each subscriber feel special.
If you haven't created an email list, you can easily upload it from Gmail, Outlook, Excel, and other services. From then on, it will grow. The platform will handle the bounces, unsubscribes, and inactive emails so you won't bother with those details.
#2: Zoho Campaigns
This email marketing tool is focused on building last relationships with the subscribers. You can achieve that with the right design, content, and response to the actions of the recipients. The campaign tracking and reporting features of Zoho Campaigns are extremely valuable. You'll be aware of the way your audience reacts on your messages, so you'll constantly work on the improvement of your campaign.
You can use a template, but you can also create your own design if you want to be extremely unique. With Campaigns, you can create landing pages for your Facebook audience.
#3: ConvertKit
You'll notice how this service is described the moment you land at its website: email marketing for professional bloggers. Why would a small business need an email marketing tool intended for bloggers? Well, if you have a blog at your website, then ConvertKit can really make your content marketing campaign more effective.
This tool is different from all others on this list because it focuses around content. You'll be sending automated emails that invite the readers to read more at your website. When people want to get tips and solutions (and they do), that's exactly what you need to deliver.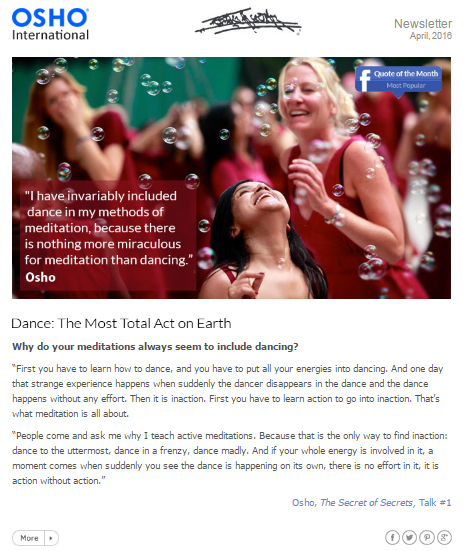 #4: GetResponse
This is a tool that not only helps you deliver great messages to your target audience, but also educates you on proper email marketing. The emails will look great on any device; and guess what: you don't need any design skills to achieve that. The HTML code editor is suitable for people who have some skills, but you can always use a template if you don't belong in that category. GetResponse also gives you over 1,000 free iStock images to use in your designs.
You will get access to webinars that teach you how to boost the conversion rates. In addition, you'll get tools that help you build great landing pages that lead to conversions.
#5: Campaign Monitor
This is a complete email marketing and automation tool that allows you to address each recipient personally with the messages. That's an important effect to achieve. With Campaign Monitor, a high level of personalization is possible because the tool allows you to use important data from any third-party apps, such as Salesforce and Shopify.
The fact that you can control the time of sending email messages is also important. The last thing you want is wake up the recipients from other time zones with notifications in the middle of the night.
The design of your emails will be great with Campaign Monitor. The drag-and-drop builder works perfectly well.
#6: SendinBlue
This platform supports more-or-less the same features that all other tools on this list provide. Its advantage, however, is in the SMS marketing tools, which you can combine with your emailing campaign. You can reach the relevant audience with messages triggered by their interactions with your business.
You will get personalized email and phone support by the SendinBlue team, so you can always find solutions to the issues you face during the campaign. The free plan is another huge advantage. ALthough it gives you only 9,000 emails per month and not many other features that are available with the paid plans, that's still more than enough for the beginning.
You can try the free plan and see where it takes you. As your campaign grows, you can get a Micro, Bronze, or Silver membership. Advanced users can make progress to Gold, Platinum, Diamond, or Atomic membership.
#7: AWeber
From all email marketing tools on this list, this one is probably the easiest one to use. It's perfect for a small business that wants to get attention through an emailing campaign. With AWeber, you can rest assured that the messages will end up in the inboxes of your subscribers. They won't be lost in the spam folders.
The templates look great and are pretty easy to use. You can design appealing messages in a matter of minutes.
Small business owners love AWeber because of the rock-solid support system. When you're dealing with an email marketing campaign for the first time, it's important to get tips from someone who understands your struggles.
#8: MailChimp
If you're looking for the most popular email marketing platform that most people use, this is the one. It's strength is individuality. It enables you to design unique email messages that convey the character of your brand. In an email marketing campaign, personality is an extremely important feature to keep in mind.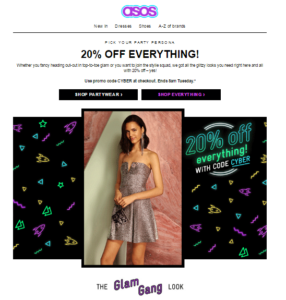 The features of MailChimp are great for small businesses, but they will remain relevant when your company grows, so you won't have to look for another tool that meets your marketing campaign's growing needs. You can connect your store with MailChimp's ecommerce integration. This feature enables you to connect the email marketing with the conversion process in a seamless manner.
#9: Infusionsoft
The moment you land at the website of this tool, you'll notice its strength: design. The platform provides solutions for sales and marketing automation that are exclusively designed for small businesses. These are the things you'll get with Infusionsoft: improved conversion rates, more leads, sales process management, master ecommerce experience, and automation of tasks that are holding you back.
As you can see, this is much more than an email marketing tool; it's a solution that takes care of multiple aspects of your small business. Still, the plans are relatively affordable regarding all features you get.
#10: ActiveCampaign
This is a classic email marketing tool. It helps you design beautiful campaigns through templates, so you can send newsletters with no effort. You can automate your marketing channels when you import personal and behavioral data about the contacts.
The platform supports free image hosting, so you won't bother looking for free images all over the web. You can easily find a suitable image to fit into the design of the free template. The good thing about the templates is that they help you create a mobile-friendly design.
Added Recommendation: Engage Bay
Engage Bay is a powerful, affordable, all-in-one marketing solution for SMBs. The company presents itself as a more affordable version of HubSpot which provides capabilities for email marketing, marketing automation, CRM & sales, and the Help Desk
In Conclusion
The success of a small business is practically dependent upon the online reputation it builds. For the sale of building a great online reputation, social media platforms are not enough. You have to find a way to communicate with your audience and send your personalized message directly to the potential customers. Email marketing is the perfect solution. Make your choice from the tools above, and you'll be on your way to a successful email marketing campaign.
About Stacey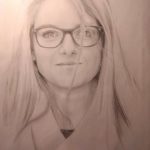 Stacey Marone is a freelance writer for essays.scholaradvisor.com and a social media marketer working part-time on contract for a large consultancy firm in the US. She creates magnetic content optimized for search. In her free time she also does volunteer work and organizes some activities for children. You can follow her on Twitter.