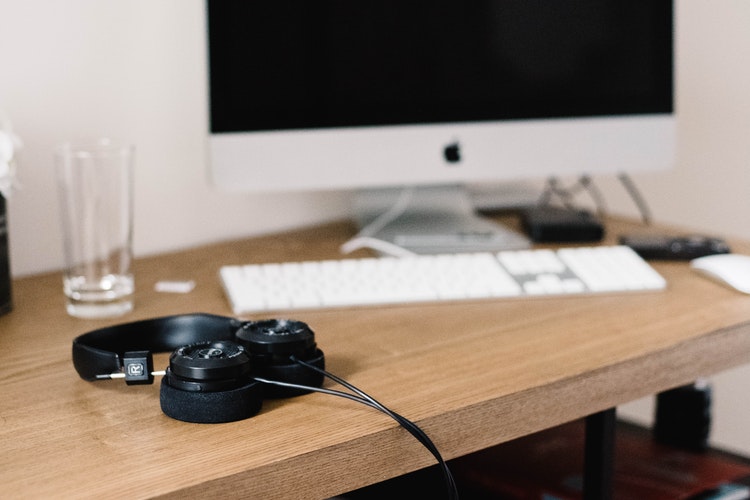 Podcasts are content creation, marketing, and self-education all wrapped into one. As you land more guests on your show, you'll attract more listeners and a stream of guests requesting to get interviewed on your show.
It's powerful when you interview multiple people each week who promote their episode when it goes live. While it's great to tap into other people's audiences to expand your podcast, you also need to look towards your audience.
When you think about promoting new content to your audience, you should immediately think of your email list. That's your most important asset.
However, a growing but overlooked opportunity for many podcasters is promoting your episodes on Instagram.
Instagram is a social network with highly engaged users. More brands are using Instagram to communicate with their audiences, but there's also a great opportunity for podcasters. In this blog post, you'll learn how to grow your podcast with Instagram.
Consistently Publish New Episodes
Before we focus on Instagram, we need to first focus on your podcast. Consistent uploads will make it easier for you to harness Instagram's full potential with promoting your podcast. You should at the very minimum publish one new episode per week.
If you believe you can publish more than one episode each week, then do it. I currently publish 5 episodes on Breakthrough Success each week, and this gives me more episodes to promote on Instagram.
Promote Each Episode With An IG Pic
When you publish each new episode, tell your Instagram followers about that episodes. You can create a picture featuring the guest, your podcast's logo, and the title of the episode. It's better to make the guest's picture as big as possible (at least half of the picture).
Here is one of the Instagram posts I published to promote a Breakthrough Success episode. I'll publish something like this for each new episode that comes out.
I use Canva to create the pictures I use to promote Breakthrough Success episodes. The great thing about using Canva is that I can copy the image and modify it for each guest. All I do is change the guest's picture and episode title to reflect each new episode that goes on the podcast.
Snippets & Quotes
Since I publish five episodes each week, I create more content that I can then promote on Instagram than most podcasters. However, if you publish one episode each week, you can promote that episode in multiple ways.
I strongly recommend creating a picture similar to the picture format I use, but for the six day gap between episodes, you can share quotes and snippets from the episode.
You can share a powerful quote from the guest and tell your followers they can listen to that episode. You can also take a small snippet from the episode and publish it on Instagram. You can tell your followers that they can listen to the episode to hear the rest.
If you find three powerful quotes and a snippet, you have four additional opportunities to promote each episode on Instagram. You can even use Throwback Thursday or Flashback Friday to promote past episodes.
Link To iTunes In The Description
One of the initial deterrents for Instagram was that links in a picture's description are un-clickable. While this is still the case for links you put in the description, there's a clever way to promote each episode.
In your bio, change your link to match your podcast's iTunes link. The key to dominate with your podcast is to dominate iTunes. Sure, there are Android users, Stitcher, and other options, but in my research, interviews, and coaching I've received, iTunes is the golden road to victory.
With this link in play, you can tell your followers that they can click on the link in your bio to listen to the latest episode. This will be accurate since you'll promote new episodes as they come out.
Even for a Throwback Thursday or Flashback Friday post, you can tell people the episode number, and they can still find the episode by scrolling. I'd recommend against giving your readers too much to scroll through to access the episode. If you've published 100 episodes on your podcast, don't go back to Episode 7. Scrolling that far down on a smartphone takes too much time.
If you promote Episode 80, that's not as much to scroll through for anyone interested in listening to that episode.
In Conclusion
Podcasting is an incredible opportunity, and Instagram is an incredible opportunity for attracting more listeners to your podcast. By consistently publishing new episodes on your podcast, you give yourself a greater capability to promote your podcast on Instagram.
It may take some time for you to create the first picture you use. But once you create the first picture, you can tweak that rubric to effortlessly create future pictures for your podcast episodes.
What are your thoughts on promoting a podcast with Instagram? Do you have any additional tips for us? Do you have a question for me? Sound off in the comments section below.