This is a guest contribution from Lale Byquist
One of the fastest growing social networks is Instagram. Everyone knows about it and almost everyone uses it.
But: Do we truly know the power of it? 
While most people believe that Instagram is a website for sharing private photos only, proficient marketers use it as an effective tool for growing business.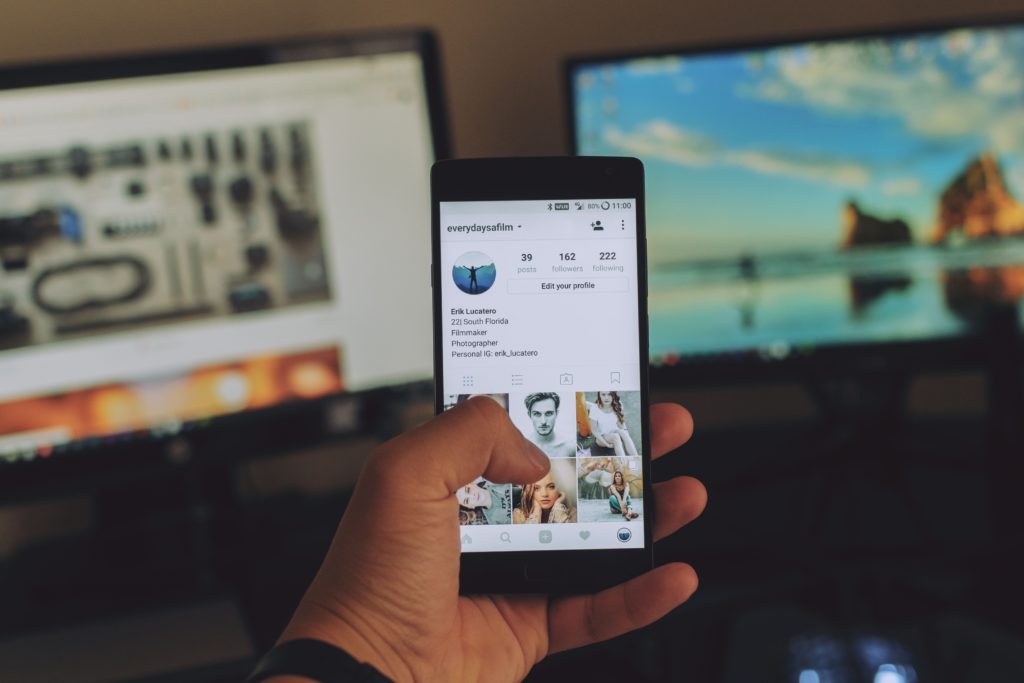 Although most brands know reasons for using Instagram, there are some stats to prove that this social media platform is in a high demand for modern businesses:
In other words, if you want to grow a business, you're in the right place.
Creating an effective marketing strategy that includes running Instagram account takes a lot of work. However, if you know and follow recent trends, you can achieve success faster without wasting time or effort.
Here comes a list of tips that will help you grow a business in a month:
1. Create Business Profiles
Instagram takes care of its users and its team has announced a new tool that allows brands to understand their followers better. Now brands can create business profiles that give an opportunity to analyze insights: impressions, reach, profile views, website and email clicks. It also helps to understand what works best for your audience.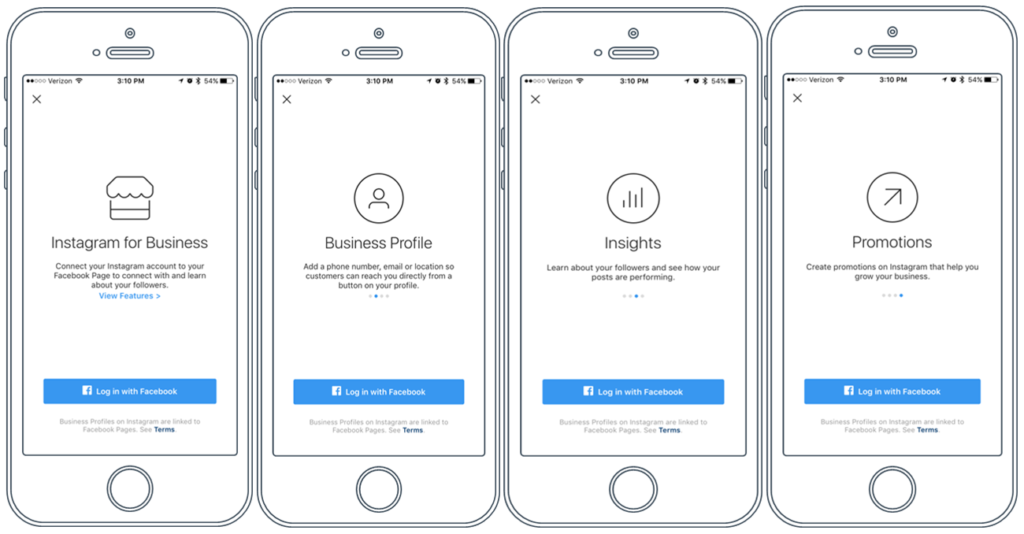 Switch your account to business as it allows you to analyze statistics which means understanding your subscribers' needs better so that you can get more followers on Instagram by suiting their expectations.
2. Fulfill Contact Info
If you want to increase the number of subscribers, give them reasons for doing it! Obviously, people pay attention to eye-catchy content, but they want to know who you are as well, so fulfilling your contact info is a must: add a description, website, phone number, address, and any other information that can help people learn more about your company.
Moreover, you can increase blog traffic from Instagram which helps to turn followers into customers and, therefore, grow your revenue. The only one thing you need to do is to help followers understand more about your company, its values, and how they can make the most out of using your products/services.
3. Use Paid Ads
When it comes to business promotion, get ready to spend money. You want to deliver your message to the target audience, right? If so, you need to use Instagram to target your posts, and it costs money. Using paid ads has become an important element of any social media marketing, and Instagram rolled out this service to help brands grow their business faster.
Three main benefits of using paid advertising on Instagram:
It has great targeting: choose your audience to reach the right people with your ads.
It grabs fans' attention: people spend an average 192 seconds on the site after watching Instagram ads.
It pays off: Michael Kors posted one of the first paid ads and it earned 16 times more followers than their unsponsored posts.
Any other proof needed? 75% of Instagram users take action after seeing an advertised post.
Invest in Instagram ads to attract high-quality followers and, therefore, succeed with running your brand profile.
4. Share Up-to-Date Content
Having an Instagram profile isn't enough to grow your audience. You need to post interesting and unique content daily that gives something valuable to your followers. If you want to expand your audience and cause a buzz with your publications, posting up-to-date content is the biggest helper.
Post Instagram stories: a type of disappearing content that is available for 24 hours and doesn't appear on a profile. It's aimed at showing current events that are not so important to be on the main newsfeed.
Share breaking news: modern people crave for urgent information. When you share up-to-date content, you earn trust and loyalty which means attracting new fans to your brand profile as you help to follow the recent trends.
If you post current news, you earn followers' trust and loyalty. Plus, you attract new people who want to stay up-to-date.
5. Backstage Photos are Booming
Instagram is a social network that puts visual content first. MDG Advertising found out that 67% of online buyers rated high-quality images as an important element to their purchase decision. It means that good visuals matter.
As most brands promote themselves online, and they know the importance of high-quality images, it's a normal practice to buy stock photos.
It's harsh, but true: Internet users are sick and tired of artificial content. Stock photos don't look realistic to cause emotions and, therefore, you can't convey.
What's left? If you want to use visuals, create them! Unless you have a great content creation staff, take photos with your gadget! In fact, backstage photos are booming! If people choose your brand, they are interested in your staff and working process that shows them more about your company, its values, and a lifestyle.
Backstage content is exclusive, so sharing it with your followers has an impact on their loyalty as they become a part of a private community.
6. Get Influencers to Promote Your Business
While most marketers try to deliver their messages to the masses, targeting opinion leaders is a key to success.
To begin with, let's find out who these people are. An opinion leader, or an influencer, is a socially active person who keeps up with the recent trends and news, and this person has won trust and, therefore, he or she gets asked for advice a lot. All in all, it's a person who has an effect on the decision-making of other people. If influencers speak well of your brand, you're about to win: a consumer to consumer communication is the primary factor behind 20-50% of all purchasing decisions.
Influencer marketing has become an actionable tactic when it comes to business promotion.
Although it has many benefits, get ready for some pitfalls. For instance, collaboration with opinion leaders is a time-consuming task as you need to pick up credible people who have earned trust and loyalty from their followers who might be your target audience.
Once you've established good contact with an opinion leader who can promote your business, you're one step closer to success.
How to collaborate with influencers? Tell them more about your product or service and name reasons for using it (how it can solve someone's problems).
Give them a sample. To promote your product, they need to be sure that it works well.
Be beneficial to them: you need to pay for this recommendation or give your product for free.
For example, if you run a fashion business, send your item to an influencer and ask to tag your company so that other people can contact you fast.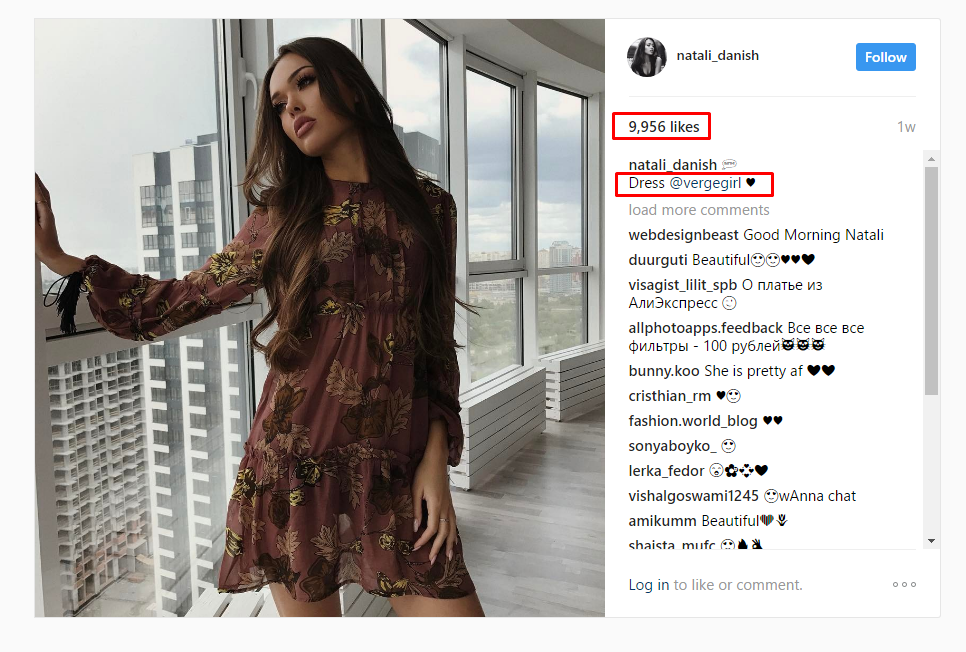 Every opinion leader has an already existing audience that pays much attention to things, products, and services he or she promotes. Thus, it's your chance to reach potential followers fast. Give it a try to measure the effectiveness of the results.
The Sum Up
Whatever happens, always put your customers first. Let's draw an analogy: running a business profile on Instagram is like delivering a speech as you have to do your audience's analysis to suits their needs. If you show what your product can do for them and how they can make the most out of using it, it's more likely they will stay with you.
Every business owner dreams of making a business profitable. If you've decided to use Instagram as a marketing tool, try to use all tips and hacks to grow your business. All the above-mentioned hacks can help to achieve better results in a month only.
Bonus Takeaways
Interact with your followers and potential fans: like and comment on their content
Include a CTA in your posts: make your followers discuss the topic and involve other people
Use popular hashtags and geolocation to attract potential followers
Run contests to boost followers' engagement
Add links to Instagram account on other networks
Although running an Instagram business profile is a long-term marketing strategy for growing your business, there are some tips for skyrocketing results in a month. Do you know other hacks that help to grow the business fast?
About the Author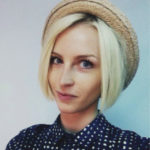 Lale Byquist is a media communications student who runs PrsentationSkills.me website. She is fond of the digital marketing, so Lale studies a lot about it, and social media marketing especially. Feel free to contact her on Twitter or Facebook.