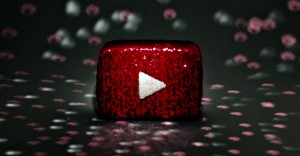 The person in the video is someone who others would want to listen to.
The fact of the matter is that people are more busy than ever. Some people see their time as extremely precious because they are putting in a lot of work. Other people procrastinate too often, and when they are on task, that time is precious to them since they are rarely on task.
Then comes the need to learn more about the niche. The people who want to learn more about social media, blogging, productivity, and more (that would be you since you're on this blog), there are two options for obtaining more knowledge. The first option is reading through a blog post, and the second option is watching a YouTube video.
Readers have the advantage of being able to skim through a blog post that would normally take seven minutes to read while being able to retain the main information. On YouTube videos, that opportunity is not presented because skipping through a YouTube video may possibly result in you missing out on important information. Then there's the frustration of finding your place after you skipped through part of the video as well as the lag time for some videos and computers. This frustration leads to most people leaving the video.
That means you need to be someone who conveys information quickly and makes someone feel as if your video was worth every second. You also want to talk about a topic and talk in a way that people would enjoy watching the entire video.
We all know the difference between a good YouTube video and a bad one. I'm sure you could think of some good ones and bad ones right now (if you are thinking of mine, I encourage you to put them in the good pile of your mind). Make sure your YouTube videos are good enough to the point where your friends would want to watch them over and over again without you hounding them to watch your YouTube video "one more time."
YouTube videos are supposed to be enjoyable to watch, not a drag. What are your thoughts on using this component for your YouTube videos? Do you have any other important words of wisdom to share for YouTube achievement? Please share your thoughts and advice below.